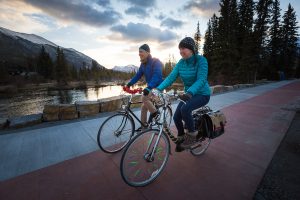 Community Cruisers (CC) is a registered not-for-profit society founded in 2007.
Our Vision is that everyone is comfortable choosing cycling as their preferred way of getting around in the Bow Valley.
CC aims to nourish a strong cycling culture in the Bow Valley by:
Advocating for and promoting cycling as an enjoyable, safe, sustainable and healthy mode of transport;
Making bikes and bike maintenance more accessible to everyone in the Bow Valley; and
Promoting a community culture that embraces cycling as one of the many ways we all use the roads in the Bow Valley.