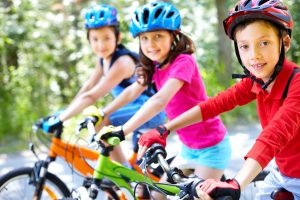 Children love to walk and bike to school. It contributes to feelings of happiness and studies have shown that children who walk or bike to school arrive alert and ready to learn.
School Travel Planning is a comprehensive system to measure, evaluate and improve the conditions for walking and biking to school and to encourage more parents and children to use active school travel every day.
After successfully completing a School Travel Planning project at Lawrence Grassi Middle School, the Community Cruisers are coordinating a School Travel Planning project for Elizabeth Rummel Public School in Canmore, with financial assistance from the Alberta Traffic Safety Fund and the Canmore Rotary Club. A second project is also underway at Banff Elementary School, funded by the Town of Banff.
We encourage all residents of the Bow Valley to learn more about School Travel Planning by reading the Introduction for Parents (PDF) or visiting the Safe Routes to School website.
Lawrence Grassi Middle School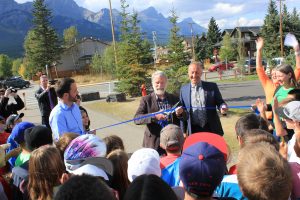 The Lawrence Grassi School Travel plan is complete and implementation of action items is ongoing. To read about action items that were completed in 2017 and plans for 2018, click one of the buttons below.
If you have any questions about School Travel Planning or if you would like consider being a community representative on our STP Stakeholder Committee, please email us: canmorecommunitycruisers@gmail.com.
The Elizabeth Rummel School travel plan is forthcoming. Stay tuned here!