Each spring CC holds our annual reCycle-a-Bike Sale, collecting bikes donated from the community and after minor repairs selling them back into the community at an accessible cost.
Our next reCycle-a-Bike Sale will be held March 22 from 6pm to 8pm and March 23 form 9:30am to noon. 
Each bike purchase includes a Hub membership providing access to our tools, equipment and volunteer mentors.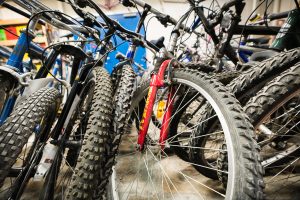 You can also click here see a list of bikes we currently have for sale at The Hub.