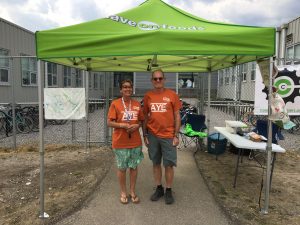 Do you love to cycle and are you looking for a way of contributing in a positive and exciting way to bike culture in Canmore? We are always looking for keen individuals to join the cruiser community and offer a hand.
Click here to sign up as a volunteer and let us know your volunteer preferences.
Click here to see current volunteer opportunities.
As a volunteer with the Community Cruisers (CC), you are part of a passionate team that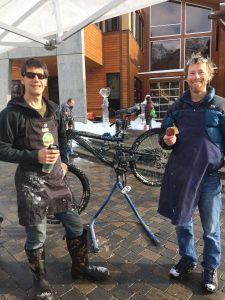 works together with the goal of creating a community where people Go By Bike. Being part of the CC team comes with a bunch of great benefits including:
CC merchandise
Event specific merchandise
Free/discounted entry to the great events we run and participate in
Invitation to our volunteer appreciation event held at the end of summer
CC volunteer awards and thank you gifts at our volunteer appreciation event
Volunteer 4 hours to earn your Hub membership or if you are already a hub member earn 2 Hub drop in vouchers allowing you to access our community bicycle workshop. Hub memberships include:
Access to our community bicycle workshop's tools, equipment and volunteer mentors
First use free and $5 per subsequent use for regular workshop sessions
Discounted entry to special Learn To workshops at the Hub
Volunteer 12 hours and earn your Cranked membership including:
Unlimited use of our community bicycle workshop during open workshop sessions at the Hub
Free entry to special Learn To workshops
Associate membership to artsPlace including 10% discount on programs, early registration and free members only events
Contact us if you have any questions about getting involved!